RELIABLE ISUZU DIESEL ENGINES:
6HK1 & 6UZ1 Turbo Diesel Engine.

---
---
---
STANDARD CAB:

ECE-R29 crash compliant, all steel Monocoque Cabs.

---
---
OPTIONS:

On-board satellite navigation, reversing cameras, tyre pressure monitoring and much more.
---
---
---
GVM (GROSS VEHICLE MASS):
---
ENGINES:
221-257KW (300 - 350 HP).
---
Heavy F Series

Designed to be tough and go the distance without being hard on the driver. Fitted with class leading technology and plenty of options to suit your required application.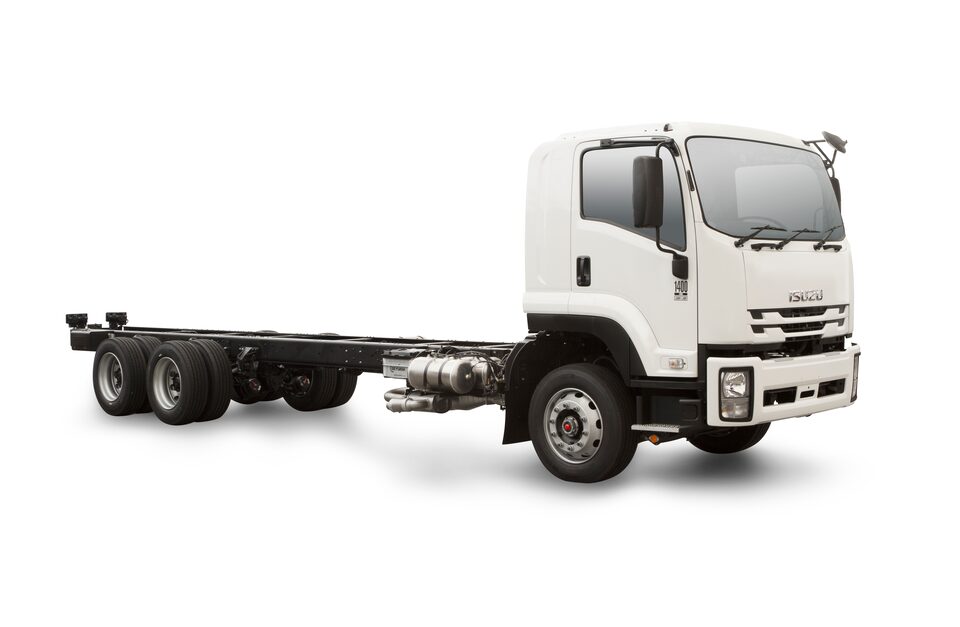 Designed to be tough
The Heavy F Series FV & FY models come in 6x2, 6x4 and 8x4 configurations. Giving you many choices of transmissions, wheelbases, axles and suspension. And, depending on the type of body you have fitted, the Heavy F Series is as much at home pouring & pumping concrete, moving freight or crushing garbage. By continuing to share the load with you we hope to never share the lead with anyone.