A licence to grow your business.
Your car license is all you need to drive a TrayPack. And bigger payloads mean bigger paydays.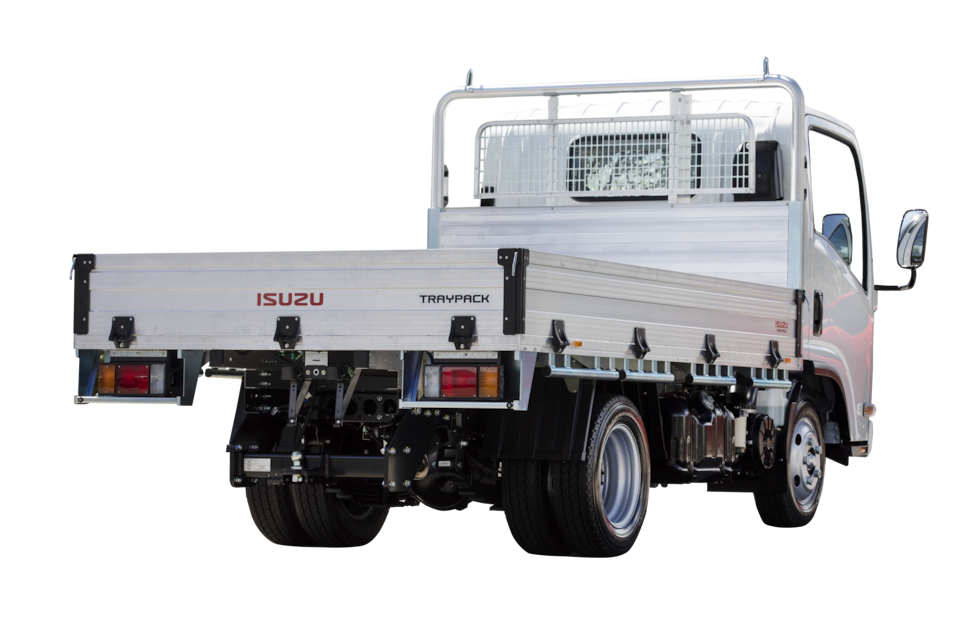 The heavyweight of lightweight trays.
The TrayPack's built-in tray includes a strong heavy-duty headboard, drop sides and tie rails. Constructing it in aluminium means a light tare weight that doesn't compromise on body integrity or strength.

Heavy Duty Aluminium Tray
---
---
Headboard Including Rear Window Protector
---
---
Removable Drop Sides and Rear Tailgate
---
---
GVM RANGE (GROSS VEHICLE MASS): 5,500 KG
Short Wheelbase: 2,490 mm Medium Wheelbase: 3,360 mm
Fitted tow bar with a maximum tow rating of 3,500 kg